Finkbuilt caught this lovely 50s-era beer ad that . . . somehow . . . seems oddly contemporary. That is, if you overlook the screaming whiteness of everybody in the picture . . . and the silly French moustachios, jaunty old-world concertina action, multiple cravats, and lederhosen. And the squirrel.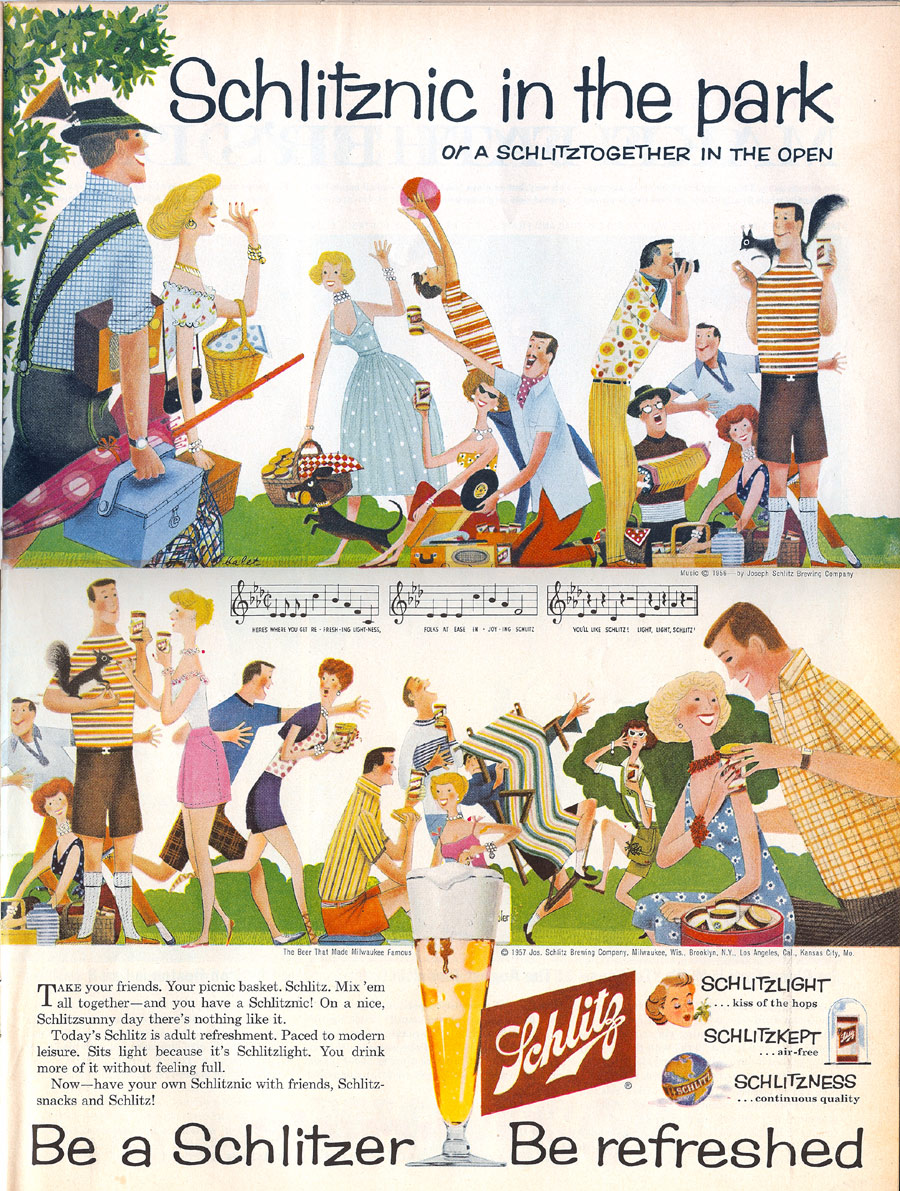 What's really great, as Finkbuilt points out, is that they printed the sheet music for the beer jingle right in the ad – so you could whip out your concertina, play a little tune, and sing along. I don't know what strikes me more: how cool it is that they assumed everyone reading this ad at that time could follow the tune, or how dorky it is that they assumed anyone would.
But everythizzle old is newizzle again. They could run this ad today without changizziling a whizzle. They'd have to melanizzle it just a bit, but, shizznit!: "Have your own Schlitznic with friends, Schlitzsnacks and Schlitz"? Fo' shizzle!